Our Nursery
We have a 13 place nursery, offering 5 morning or afternoon sessions.
We accept Government funded hours as well as childcare vouchers and student finance grants to help with the cost of your childcare. We also offer additional sessions to parents for £7.50 which can be booked flexibly to suit your childcare needs!
For further information please view the following; https://www.gov.uk/30-hours-free-childcare
Our nursery children learn within our foundation unit, with our full time reception children. Learning takes place indoors and outdoors, giving children the opportunity to experience, explore and discover in our safe, friendly and stimulating area.
If you want to come for a look around, please get in touch with the office to book a free visit in September. Your child's first session is also FREE!
Please contact our academy office on 01484 508170. Application forms are available from the office if you would like to apply for a place.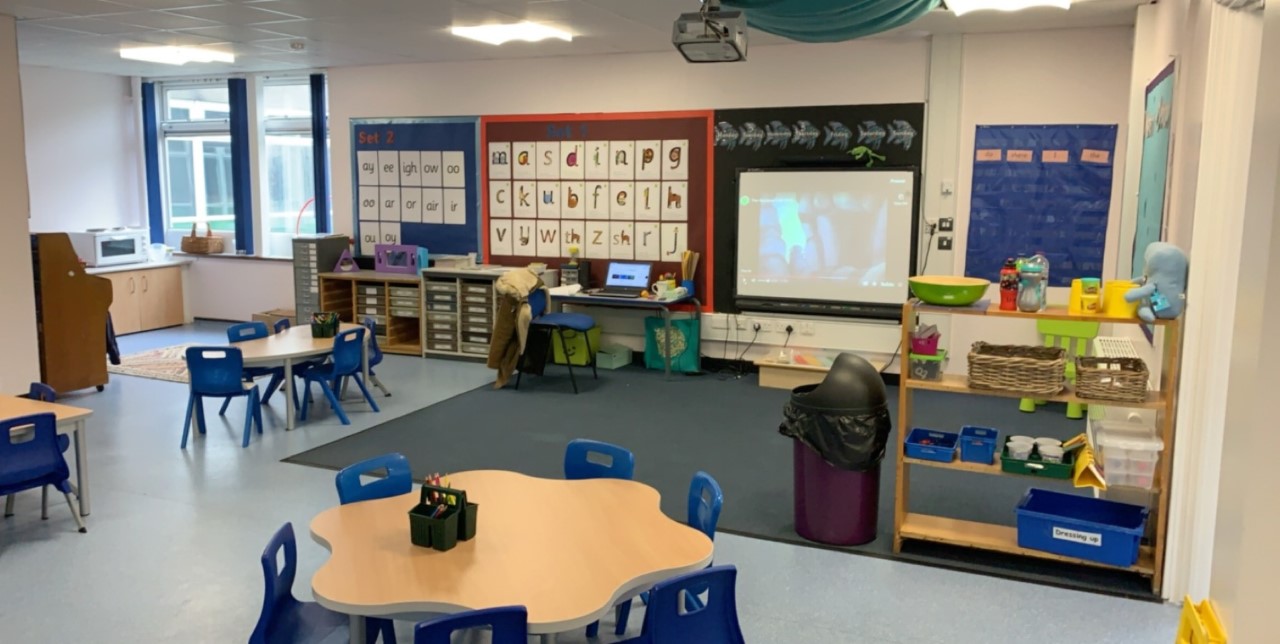 Teaching and learning space
Our dedicated teaching and learning room is set up for group activities and taught carpet sessions. This room is used by the children 3 times daily for phonics, maths and writing inputs before we move into provision where we will continue learning through play!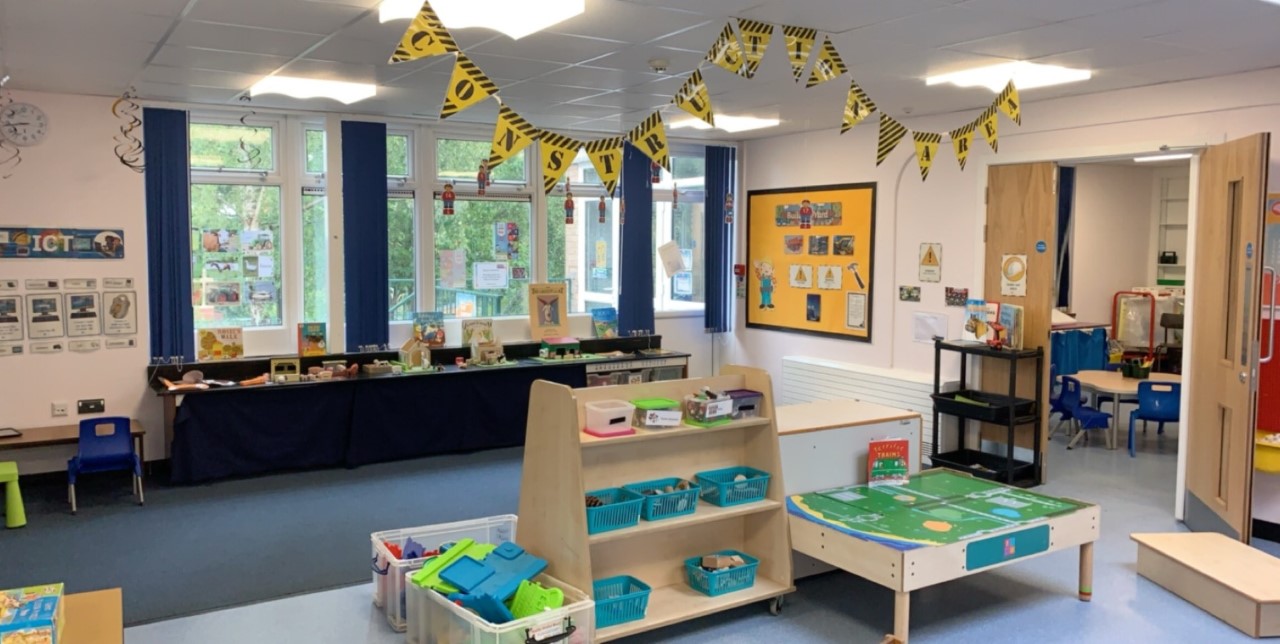 Construction Zone
In our construction zone, children can help themselves to a range of different building materials. Children are encouraged to use their own imaginations to create and build stories using the props available. We also encourage children to record their plans and designs to help with their mark making skills.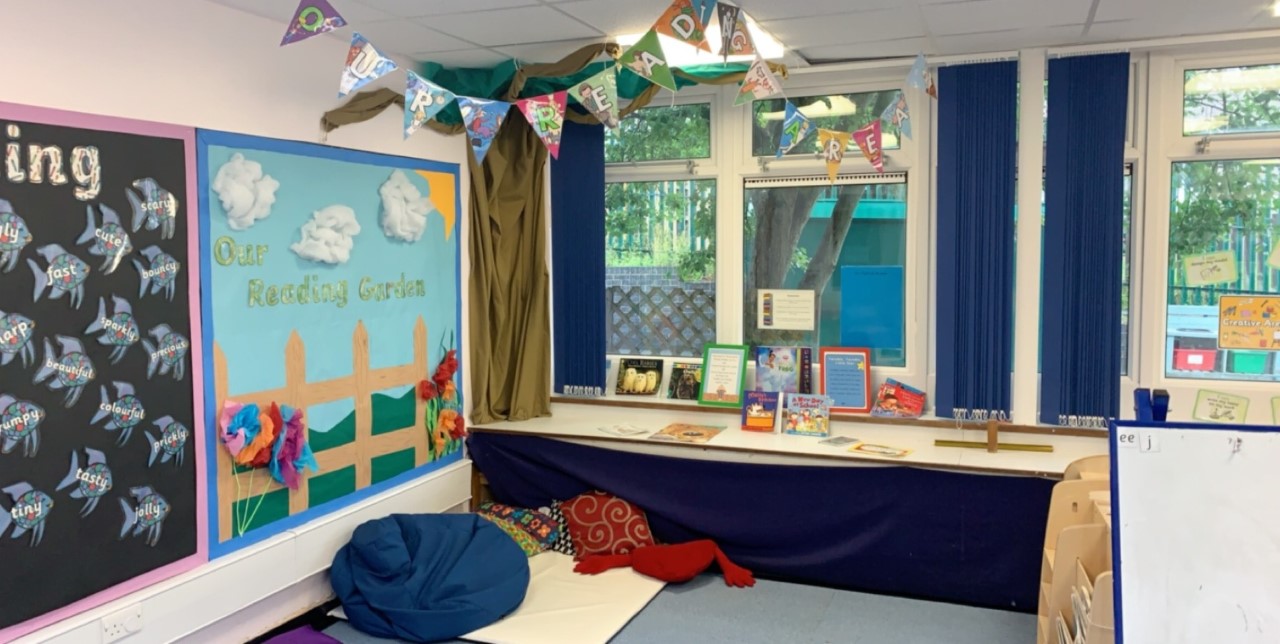 Reading Area
Early Reading helps children to develop their physical, emotional and imaginative skills. At Woodside Green Primary, we enjoy sharing a wide range of fiction and non-fiction stories whilst relaxing under our learning tree.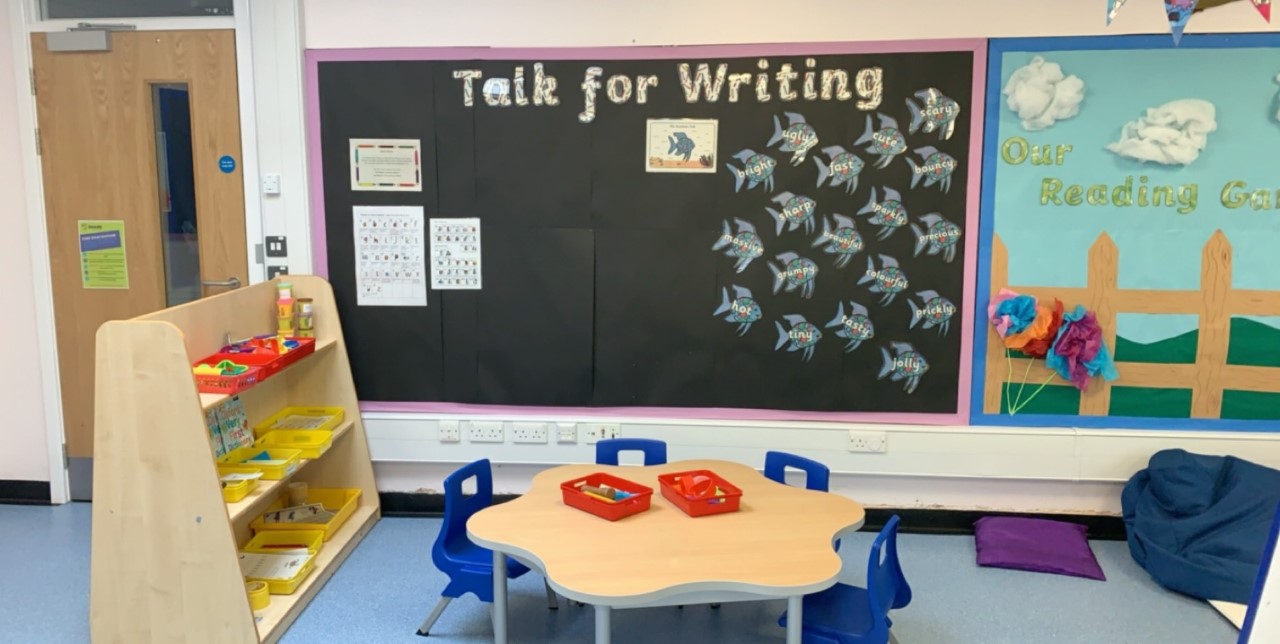 Writing Area
At Woodside Green Primary school, we encourage early writing in all our areas. Our dedicated writing area is specifically designed to initially help with fine motor skills and develop our mark making. Throughout the academic year, the resources provided will change to help adapt to the growing development of our classes writing skills.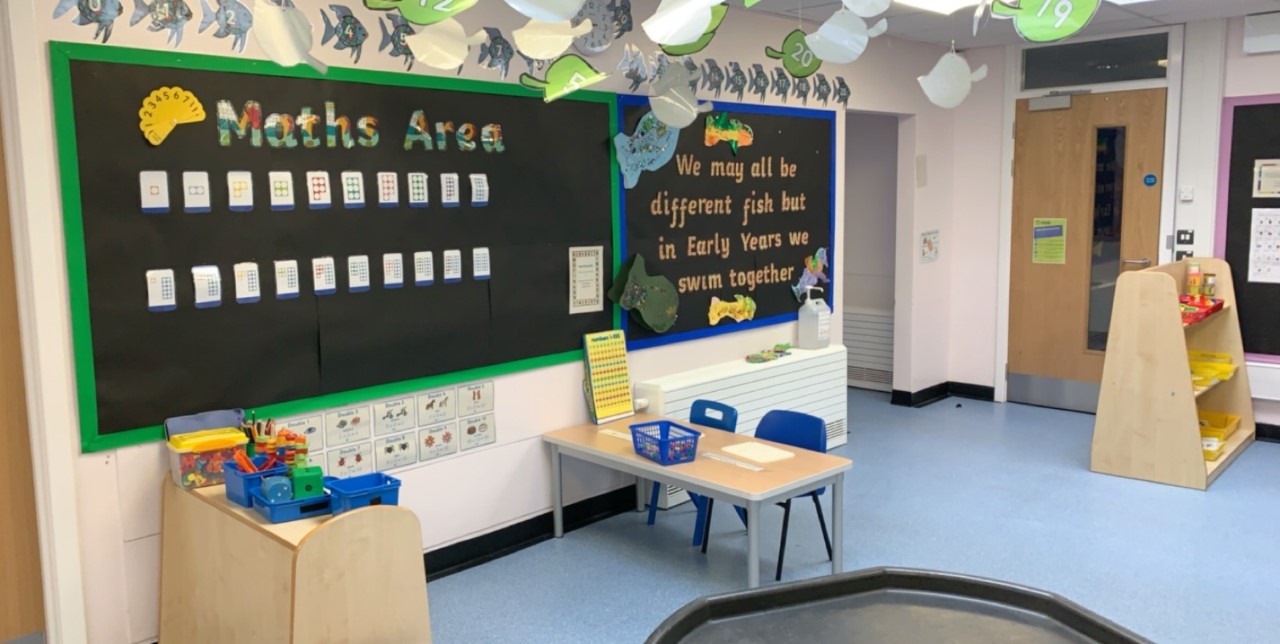 Maths Area
Children at Woodside Green are encouraged to use lots of different manipulatives to help them with their understanding of number and shape, space and measure. Our resources are regularly rotated to give children a wide breadth of experience.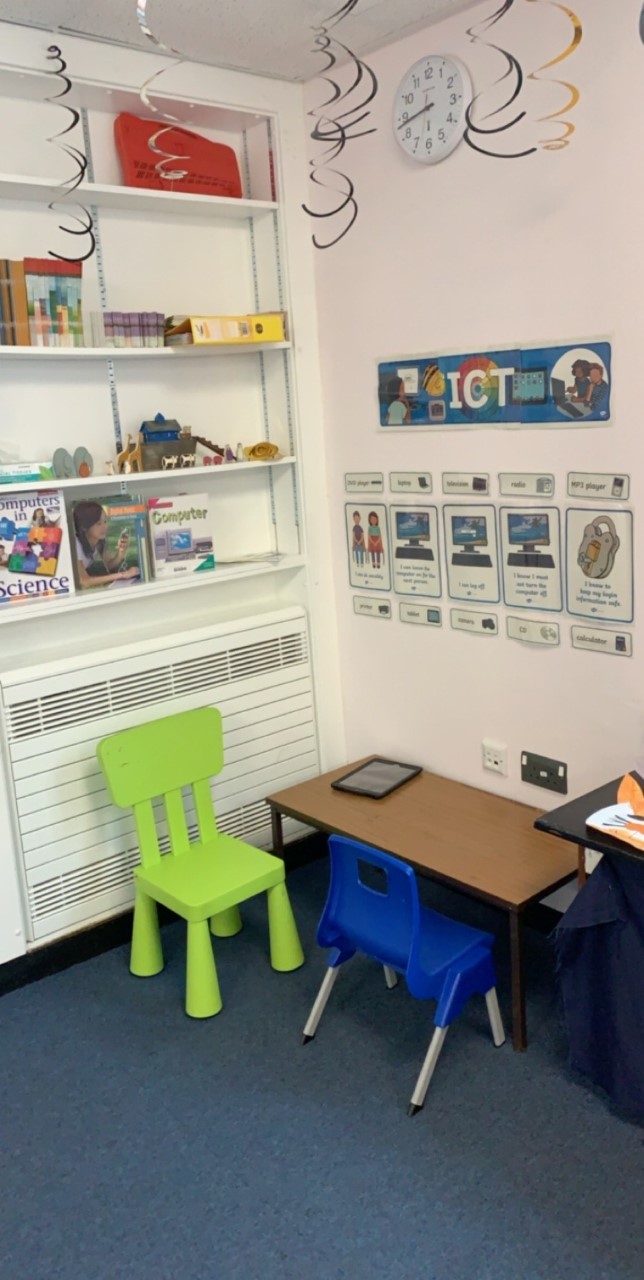 ICT Area
Our ICT Area is designed to help children to help children develop their computing skills with a range of different equipment. Throughout the year, different hardware will be available for the children to explore including desktop computers, Ipads and cameras.